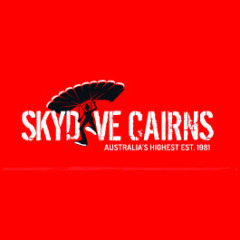 Skydive Cairns
Established in 1989, Skydive Cairns is Far North Queensland's most established and well respected skydive company. All instructors are accredited by the Australian Parachute Federation (the governing body of skydiving within Australia) and each have thousands of skydives to their credit. Skydive Australia has an impeccable safety record, one of the best in the World, their main priority at all times is both safety & fun!
Why Skydive Cairns?
The only Skydive company operating over Cairns itself
20 minute scenic flight around Cairns
Free transfers from most Cairns local accommodation.
Spectacular views of Reef, rainforest, valleys, and the mountains that divide the tablelands.
Landing in a beautiful field with Walsh's Pyramid in the background
Awards:
Golden Backpacker Award 2013 Winner - Best/Tour Activity
2 Listings Found for Skydive Cairns
Jump the Beach Mission Beach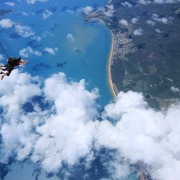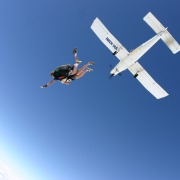 Jump the Beach Mission Beach
Tandem Skydive.
Fantastic Coast & Island views
Exhilarating Tandem Skydive
Viewing 1 to 2 of 2 listings