Lizard Island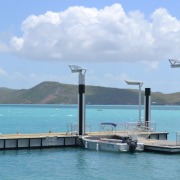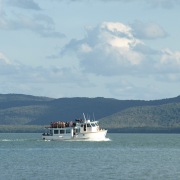 Lizard Island
Heli Scenic Flight Tour
Daintree National Park
Cooktown & Great Barrier Reef
FROM enquire PER PERSON
---
Inc. all levies & taxes

Lizard Island Info
Lizard Island : Untouched, unspolit and truly memorable. There is a lot of fact in the statement "The further North you go, the more unspolit the scenery" and this is the case with this itinerary.
Highlights include: Daintree National Park, Cooktown, Lizard Island, the Great Barrier Reef and Cairns.
Daintree National Park
Fly north over the stunning Daintree National Park. You are flying over the oldest living rainforest on the planet. This is a place of great scenic beauty. From above, the rugged mountains are a carpet of green, cloaked in thick rainforest vegetation. Watch mighty, wild rivers snake their way through the mountains and down gorges, making their way out to the glittering blue Coral Sea.
Cooktown
We land at the "frontier" town of Cooktown. There is a lot of Australian history in Cooktown and it is worth taking it in. Did you know Captain Cook stopped at Cooktown to repair his ship the Endeavour, after hitting some of the coastal reefs? Coming ashore he and his crew made the first documented European sighting of a kangaroo. In later years, this now tiny township was a booming miners stop during the Gold Rush.
Lizard Island
Continue your northern adventure, heading out over the Coral Sea to one of the more spectacular parts of the reef, Lizard Island. Home to a myriad of bird and marine life, it is also home to a stunning resort and we invite you for lunch. There's time to relax on the long sandy beach of Watson's Bay and/or explore the mangrove boardwalk and climb the hill to soak in the panoramic views.
Great Barrier Reef
Head back down the coast and marvel at the grandeur and awe inspiring spectacle that is the Great Barrier Reef. This is the world's largest living structure and is visible from outer space. From the helicopter, you will see over 2,000 individual reefs and might even be able to see turtles, rays and whales.
Cairns and/or Port Douglas
Landing back in Cairns, we will transport you back to your accommodation after a day seeing why this destination is just so diverse and dynamic.
In Flight Audio Tour
Each guest is provided with a headset, enabling easy communication between themselves and the pilot. Your pilot and guide knows this region well and will share stories on the major landmarks throughout your journey.
Departartures
This trip departs Cairns. Return transfers available from Port Douglas: $49 per person.
Need Help With Your Booking?
Our Cairns Office is open again in 5 hours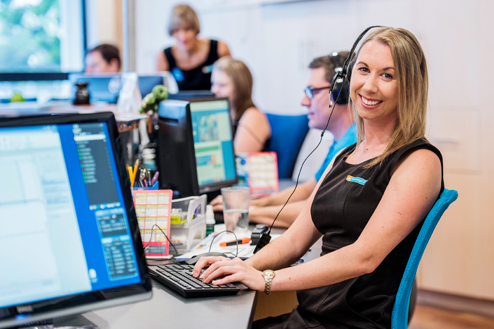 About Travstar Booking Requests
There are some things a computer can't do.
We love helping people plan their holidays and we want to make sure we get it right.
Some holiday packages can be quite complicated with multiple tours and accommodation, pick-up times and extras.
That's why every booking made through a Travstar Website is checked by our local consultants.
It takes a little bit longer to get your tickets but we want to make sure everything is going to run smoothly for you.
How long wil it take to get my tickets?
Our team are alerted to new booking requests as they come in. During office hours you can expect to have your tickets within an hour or two.
After office hours your tickets may take up to 12 hours to arrive.