Scenic Heli Flights ex PD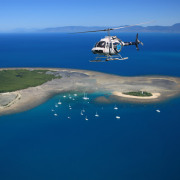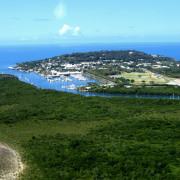 Scenic Heli Flights ex PD
Scenic Helicopter Flights
Inspiring sights of Reef & Rainforest
Exhilerating experience in short time
FROM $399 PER PERSON
---
Inc. all levies & taxes

Scenic Heli Flights ex PD Info
Nautilus Aviation guarantee the most exhilarating and unique way of experiencing a birds eye view of Tropical North Queensland's spectacular icons. To really appreciate the untouched beauty that is World Heritage protected, you must see it from the air.

30 Minute Reef Discovery Ex-Port Douglas.. Our most popular heli flight
Low Isles is postcard perfect from a boat. From the air it really comes to life, as does the entire North Queensland coastline laid out below you. Skip and soar over the greatest single natural asset on the planet. Don't forget to help your totally cool pilot spot wildlife - yeah!
30 Minute Rainforest Scenic Ex-Port Douglas
See Reef Marina and the quaint village of Port Douglas, before exploring the awesome rainforest from above. Photo opportunities abound as you fly past the icons of Mossman Gorge and breath-taking waterfalls along the Great Dividing Range to the Daintree River. Then it's over the Alexander Range and Cow Bay before joining the coast at Cooper Creek and following the beaches past Snapper Island, to capture that postcard picture of the Daintree River on your way back to Port Douglas.

45 Minute Deluxe Reef Scenic Ex-Port Douglas
We'll give you that bird's eye view of Port Douglas and the famous Four Mile Beach. Fly out past beautiful Low Isles for fantastic photo opportunities, then it's on to Batt and Tongue Reefs. You will marvel at the colours in the coral and diversity of marine life over the reef, before flying over our magnificent coral coast. Then it's time to 'snap' that postcard shot as you fly past and enjoy the panorama of the beaches on your way back to Port Douglas.

60 Minute Deluxe Reef & Rainforest Scenic Ex-Port Douglas
This deluxe scenic flight encompasses the finest our region has to offer, the reef and rainforest, where our two natural wonders meet. View pristine World Heritage rainforest from above. Photograph spectacular waterfalls and untouched natural wilderness inaccessible from the ground. You will marvel at the kaleidoscope of colour, coral and sheer diversity of marine life that is "The Great Barrier Reef". Return via the coast and see the unparalleled beauty of picturesque Port Douglas.

- Complimentary hotel transfers from Port Douglas accommodation included
- Bookings are confirmed with minimum 2 passengers.

Please note: It is a legal requirement to supply the weight of every passenger intending to fly when booking. This is to ensure that all safety standards are met and bookings cannot be made without this information.