Sports Fishing Tour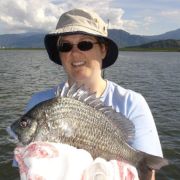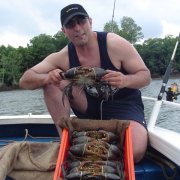 Sports Fishing Tour
Fish Tales Charters
Inlet and Estuary Fishing
River Fishing
FROM $270 PER PERSON
---
Inc. all levies & taxes

Sports Fishing Tour Info
FISH TALES CHARTERS - SPORTSFISHING
Fish Tales Charters operate fishing charters in some of the best fishing locations in North Queensland and is considered to be one of the "Must Do" tours whilst in Cairns. It is local knowledge and wealth of fishing experience in the Tropical North that really makes a guided estuary / river fishing adventure and Fish Tales is guaranteed to be one of the best fishing experiences that you will ever have!

What makes it great!
Full & Half day tours available
Caters to different levels of experience
Great for the young to the elderly
Local guides with a wealth of knowledge
Top quality gear
Available Tours:
Half and Full Day Estuary Fishing along Cairns / Trinity Inlet
Full day River Fishing along Russell / Mulgrave River
Private Charters available
Tour Includes:
Rods & PENN reels
Bait & tackle
Morning or afternoon tea
Lunch
Guidance of a very experienced fishing guide
Departures:
Morning Estuary Fishing - 7.30am - 12pm
Afternoon Estuary Half day - 1.00pm - 5:30pm.
Full day Estuary Fishing - 7:30am to 12pm / 1pm to 5:30pm inc 1 hr break, (lunch not included)
Departs from 'D' finger #2 Marlin Marina near Reef Fleet Terminal and Pier complex


Full Day River Fishing - 07:00am - 5:30pm
Full day River Fishing includes Transfers


Full Day Reef Fishing - 6:30am - 3:30pm
Departs from 'D' finger #2 Marlin Marina near Reef Fleet Terminal and Pier complex
What to bring:
Sunnies
Hat & Suncream
Camera
A few beers are OK
Additionally:
Estuary Fishing - (max 6 people)
The open waters, creeks and deep channels of the Cairns Estuary System are a paradise for anglers and fishermen alike. Cairns Trinity Inlet is a State Marine Park, this natural habitat has numerous deep holes, mudflats, snags, and drop-offs making it a great location to catch a variety of fish species. Common species caught on this trip are: Fingermark, Mangrove Jack, Estuary Cod, Grunter, Queen Fish, Trevally, Mud Crabs, Barramundi.
River Fishing - (max 6 people)
Russell/Mulgrave River is approximately 40kms South of Cairns is lesser known yet is nestled under Queensland's highest mountain, Mt Bartle Frere. It has premier sport fishing on offer, from bait to lure to fly-fishing. Common caught river fish are: Barramundi, Queen Fish, Grunter, Trevally, Salmon - King and Blue, Mangrove Jack and Fingermark.

Reef Fishing - (max 4 people)
From Cairns - fishing inshore reefs, wrecks & islands.

GREAT NEWS! All payments to made to Travstar do not incur a credit card surcharge.