Flames of The Forest - Cultural Experience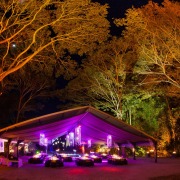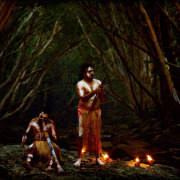 Flames of The Forest - Cultural Experience
Candlelit drama in enchanted forest
7 Dish Plattered Banquet
Aboriginal Cultural Performance
FROM enquire PER PERSON
---
Inc. all levies & taxes

Flames of The Forest - Cultural Experience Info
Flames of the Forest Aboriginal Cultural Experience is a must-do for anyone interested in history, Aboriginal culture, the rainforest and great Australian food!
Feel the wonder of this legendary place, and explore the mysteries of time and culture in the spell binding candle lit drama that is the enchanted forest.

Featuring two local Aboriginal brothers sharing their remarkable culture with you during the evening. The performance features a cultural background, story telling, didgeridoo playing and song. The rainforest is the natural, authentic backdrop for this spiritual and mystical culture, a performance unique to Flames of the Forest, where you will learn about their timeless oral traditions.


Departures:
Every Tuesday and Thursday nights only
7:30pm - 10:30pm with a return time of 11:30pm into Cairns
The dining location is 10 minutes from Port Douglas, 40 minutes from Palm Cove and 1 hour from Cairns.
Inclusions:
Return coach transfers from Cairns, Palm Cove, Port Douglas

Flaming arrival & candle lit forest

Pre dinner drinks with hors d'oeuvres & sparkling wine

7 dish plattered banquet served to the table

Dessert accompanied by Tableland Coffee and Daintree Tea

Australian sparkling wine, Australian white & red wine, beer & soft drinks

Aboriginal cultural performance featuring didgeridoo, singing & story telling

Cover from the rain gods under a black silk and velvet lined marquee with crystal & bud light chandeliers, and other vital conveniences to ensure comfort.

Shared tables so guests may meet other intrepid travellers
The Menu . . . A Taste of Far North Australia

To begin your journey:
Trio of dips - roasted eggplant with red pepper, feta & fresh herbs, basil pesto & traditional butter served with freshly baked bread
Sharing the journey with your table friends:
Fresh local Tiger prawns served with a crisp vegetable & sprout salad drizzled with a mango & lime dressing

Tableland salad of mesclun, vine ripened cherry tomatoes, fresh garlic croutons and Spanish onion finished with a honey mustard dressing

Lemon myrtle infused kangaroo loin on a bed of wild rocket & toasted macadamia nuts garnished with homemade fig chutney

Locally caught pan fried reef fish served with lightly steamed seasonal greens and finished with a fragrant coconut & kaffir lime broth

Jungle spiced chicken breast with an aromatic fresh date & fire roasted red pepper cous cous topped with a mint and bush lime yoghurt

Slow roasted Black Angus sirloin served on a warm kipfler potato & green bean salad accompanied by confit cherry tomatoes & finished with a red wine jus
Finale:
Traditional Pavlova accompanied by seasonal tropical fruits, fragrant vanilla bean chantilly cream & passion fruit coulis
Please Note:
This menu is a sample only and is subject to change, dependent on availability of local produce and season

Allergens including fish, shellfish, soy, nuts, eggs and sesame seeds maybe present in some dishes. Please advise us of any dietary requirements prior to booking.

Due to liability considerations, only children 6 years and over may attend. Childrens rate 6- 16 years.

Minimum 10 passengers total required to operate tour.

Guest Reviews
Probably the highlight of our trip to Australia!
Posted By Tony McVerry
Flames of the Forest
We enjoyed the meal but the service could have been better because my partner had to ask three times for another beer at the beginning of the evening. After that it improved.
Posted By Elizabeth Dunn
We felt part of the nature
We felt part of the nature, Voyages resort are on the best accomadation in Australia.
Will recommand Tree Top Resort .
Posted By Celine Orsi
atmosphere was just beautiful
<P>The travstar team escaped the office last Thursday for a night of adventures at Flames of the Forest.</P>
<P>We were kept guessing as to the whereabouts of our dining location as we took a dirt track off the highway to a special clearing in the rainforest lit up by candles and tiki flares. A huge candleabra and lit up trees added to the mystical atmosphere. We enjoyed a welcome glass of champagne plus really tasty oysters before being suprisingly greeted by a local Indigenous fella who chatted to us very lively in his native language before showing us to our beautiful dining location.</P>
<P>Set beside a flowing creek the location was magic. Candles were lit up along the stream and it was awesome to have this as our backdrop to such a wonderful dinner. The dishes served were out of this world! Pumpkin &amp; wattleseed bush damper, crocodile &amp; mango on coral lettuce, rocket &amp; toasted macadamia nut salad, locally caught tiger prawns with jackfruit remoulade, it was weird but wondeful at the same time!&nbsp; </P>
<P>During dinner two local Aboriginal brothers Bilgamu and Gogu a.k.a Gary and Robert introduced us to some Aboriginal culture with a Dreamtime story about the duck, water rat and platypus. I don't want to give the story away so you'll have to visit Flames of the Forest if you want to hear how the platypus was created. It was a true cultural experience and even moreso to be listening to the story in such untouched and significant surroundings. <BR><BR>The atmosphere was just beautiful as the lights and power turned off for a few moments so we could enjoy the natural sounds of the rainforest at night and the peacful running of the stream nearby.... <BR></P>
Posted By Travstar Team
Flames of The Forest - Cultural Experience Rates
Need Help With Your Booking?
Our Cairns Office is open again in 14 hours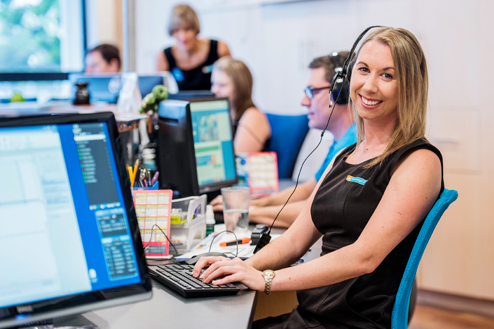 About Travstar Booking Requests
There are some things a computer can't do.
We love helping people plan their holidays and we want to make sure we get it right.
Some holiday packages can be quite complicated with multiple tours and accommodation, pick-up times and extras.
That's why every booking made through a Travstar Website is checked by our local consultants.
It takes a little bit longer to get your tickets but we want to make sure everything is going to run smoothly for you.
How long wil it take to get my tickets?
Our team are alerted to new booking requests as they come in. During office hours you can expect to have your tickets within an hour or two.
After office hours your tickets may take up to 12 hours to arrive.